Categories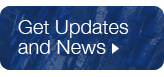 Archives

I've added some great new specimens in this latest update from the Steve Szilard Collection. These are beautiful pieces from around the world.

I've added a new USA Update, with excellent specimens of microcline var. amazonite and a rhodochrosite from Colorado, purple fluorapatites from South Dakota, a Missouri millerite, Arizona chrysocolla and more.

This Morocco Update includes excellent specimens of several minerals, including blue barite from the Sidi Lahcen Mine, fluorapatite from Imilchil, fluorite from Sidi Ayed and Tounfit, cobaltoan dolomite from the Agoudal Mine, and more.