Categories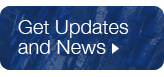 Archives

I've added great new specimens in a new update of pieces from the Steve Szilard Collection. Steve is a well-known and highly respected Canadian mineral collector and this update includes fine mineral specimens from all over the world.

I've posted some beautiful new specimens in this Morocco Update, includingazurite from Kerrochen and Bou Beker, vanadinite from Taouz, pyrite-coated fluorite from El Hammam, purple fluorite from Tounfit, twinned cerussite from Mibladen and quartz on siderite from Gourrama.

I've added a few excellent new specimens in this Morocco Update. This update includes some particularly fine and unusual pieces – some are rather colourful!