Categories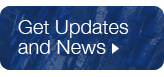 Archives

I've added great new specimens in a new update of pieces from the Steve Szilard Collection. Steve is a well-known and highly respected Canadian mineral collector and this update includes fine mineral specimens from all over the world.

I've added a few excellent new specimens in this Morocco Update. This update includes some particularly fine and unusual pieces – some are rather colourful!

After the Sahara adventure, it was time to descend into the workings of the world famous Mibladen mining district.