Categories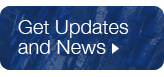 Archives

I've added excellent new specimens from the John S. White collection. The theme of this update began as quartz with inclusions, but there are specimens exhibiting other phenomena as well – phantoms, zoning, selective deposition.

I've posted the second update of many specimens to come from the John S. White quartz collection. In this update there are many specimens with inclusions.

This Morocco Update includes excellent specimens of several minerals, including blue barite from the Sidi Lahcen Mine, fluorapatite from Imilchil, fluorite from Sidi Ayed and Tounfit, cobaltoan dolomite from the Agoudal Mine, and more.