Categories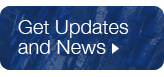 Archives

I've posted great new specimens from the Pete Richards collection. This is the first of two tourmaline updates: Tourmaline I – U.S, with beautiful tourmaline crystals from across the United States.

I've added great new specimens in a new update of pieces from the Steve Szilard Collection. Steve is a well-known and highly respected Canadian mineral collector and this update includes fine mineral specimens from all over the world.

The Rochester Mineralogical Symposium is one of the best mineral events of the year. Here's my report from RMS 2019, with lots of great mineral photos.