Categories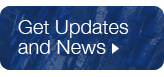 Archives

I've posted a great selection of U.S. specimens from many different collections in the new US Update. There are specimens from the collections of Rock Currier, Robert Bartsch, John S. White, Pete Richards, Steve Szilard and from my collection too.

I've added great new specimens in a new update of pieces from the Steve Szilard Collection. Steve is a well-known and highly respected Canadian mineral collector and this update includes fine mineral specimens from all over the world.

I've posted a small group of excellent specimens in the new Russia Update. These include beautiful high-quality crystals of axinite-(Fe) from two localites, intense blue azurite balls and sharp copper crystals from the Rubstovskoe Mine, great calcite crystals from the Dal'negorsk district and more.