Categories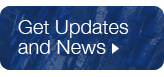 Archives

I've added new specimens in this new Worldwide Update, including specimens from the Pete Richards collection and the Steve Szilard collection. I hope you enjoy them!

I've added some great new specimens in this latest update from the Steve Szilard Collection. These are beautiful pieces from around the world.

In this Broken Hill Update, I've added a small group of fine specimens from the classic Australian locality. Today the best sources for classic specimens from Broken Hill are old collections – these are from the collection of Milton Lavers, who was a well-known collector from Broken Hill.