Categories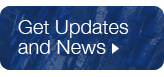 Archives

I've added some great new specimens in this latest update from the Steve Szilard Collection. These are beautiful pieces from around the world.

I've posted the second in a series of updates with superb specimens from John White's collection.

This China Update features a diverse group of excellent specimens, including super fluorite, ilvaite and löllingite from the Huanggang Mines in Inner Mongolia. Also included are beautiful pieces from the Yaoganxian Mine and other well-known Chinese localities. There are connoisseur level pieces here.