Categories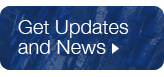 Archives

I've added some absolutely superb specimens from the collection of John S. White. These are mixed international highlights from the display case in John's library/study – they are exquisite pieces!

Excellent new specimens from Mont Saint-Hilaire. The specimens in this update are from finds 1988-2007. This selection of specimens represents several different unique finds, including beautiful serandites, terminated elpidite crystals, twinned rhodochrosite, sodalite var. hackmanite, narsarsukite, leucophanite, analcime and more.

I've added a new USA Update, with excellent specimens of microcline var. amazonite and a rhodochrosite from Colorado, purple fluorapatites from South Dakota, a Missouri millerite, Arizona chrysocolla and more.