Categories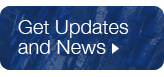 Archives

I've added some great new specimens in this latest update from the Steve Szilard Collection. These are beautiful pieces from around the world.

I've posted the fourth in a series of updates with superb specimens from John White's collection.

The Rochester Mineralogical Symposium is one of the best mineral events of the year. Here's my report from RMS 2019, with lots of great mineral photos.