Categories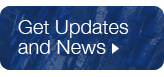 Archives

I've added excellent new specimens from the John S. White collection. The theme of this update began as quartz with inclusions, but there are specimens exhibiting other phenomena as well – phantoms, zoning, selective deposition.

I've posted a small group of specimens in this new Pakistan Epidote Update. These are fans of sharp, lustrous epidote crystals, some of which are associated with quartz crystals.

The Rochester Mineralogical Symposium is one of the best mineral events of the year. Here's my report from RMS 2019, with lots of great mineral photos.