Categories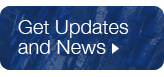 Archives

This China Update features a diverse group of excellent specimens, including super fluorite, ilvaite and löllingite from the Huanggang Mines in Inner Mongolia. Also included are beautiful pieces from the Yaoganxian Mine and other well-known Chinese localities. There are connoisseur level pieces here.

This Brazil Update features a few selected excellent pieces from Brazil, from the unusual to the amazing. The update includes two remarkable brazilianite specimens from the closed Telirio Mine, a classic Medina aquamarine, a fantastic rutilated quartz from Novo Horizonte, tourmalines, Sapo fluorapatites, a super Brumado dolomite, blue quartz, and a Novo Horizonte hematite that is a black mirror.

After a long, harsh northern winter, most people in this part of the world look to the arrival of the red-winged blackbirds and robins, buds and flowers to mark the arrival of spring. But let's be honest, spring only truly arrives with "Rochester" (the annual Rochester Mineralogical Symposium). Rochester is for people who love minerals and mineral collecting – if you'd like to see more about this year's symposium (including photographs from the presenters), I hope you'll enjoy this post.