Categories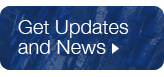 Archives

I've posted new worldwide mineral specimens from the Gerald Panneton collection. This update features spectacular pieces, some of which are right up with the best I've offered on the website.

I've posted a small number of excellent new specimens in this Pakistan-Afghanistan Update. This group includes colourful brucites from Killa Saifullah, a superb matrix diopside from Sar-e Sang, twinned titanite from Alchuri, topaz from Shigar, and one of my favourite zircon specimens, from Astor Valley.

This Pakistan-Afghanistan Update features selected fine specimens from Pakistan and Afghanistan, including excellent red zircons, a specimen of ilmenite rosettes, a transparent epidote, a beautiful large cluster of aquamarine crystals, a super diopside miniature, elbaite and more.