Categories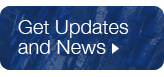 Archives

I've added more gorgeous specimens in this latest update from the John S. White quartz collection.

I've added some absolutely superb specimens from the collection of John S. White. These are mixed international highlights from the display case in John's library/study – they are exquisite pieces!

I've posted Indian specimens from the personal collection of Rock Currier in this new update. Great specimens with great histories.