Categories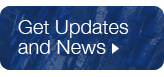 Archives

The Tucson Gem and Mineral show was great this year! This report includes photos of mineral specimens from many new finds.

Tucson: urban field collecting at its finest! Some years are better than others, and this was a great year at the Tucson shows – many excellent mineral specimens and good fun with mineral friends. This post includes interesting news from Tucson, with glimpses of Tucson specimens to be posted on the website over the coming weeks.

When I think of Tucson, it's sunny with blue skies, and the temperature is pleasantly warm. I've never seen Tucson like it was for the start of Tucson 2015. Of course the deluge did not stop the show and there were excellent minerals as always, including from several great new finds.