Categories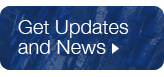 Archives

I've posted superb new specimens in this new Bou Azzer Update. A few localities from this famous Moroccan mining district are represented, including the famous Agoudal Mine, which unfortunately has just recently closed.

The Tucson Gem and Mineral show was great this year! This report includes photos of mineral specimens from many new finds.

I've added some super new specimens of erythrite from Bou Azzer, along with excellent new, very different, barite specimens from Bou Nahas. These are beautiful erythrite specimens from the contemporary classic locality generally regarded as having produced the world's finest erythrites, and the barites are from a locality that has been known for quite some time but has been the source of a few very fine specimens more recently.