Categories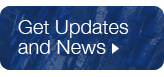 Archives

I've added great new specimens from the Steve Szilard Collection – these are beautiful pieces from some remote localities in northern and western Canada.

Tucson: urban field collecting at its finest! Some years are better than others, and this was a great year at the Tucson shows – many excellent mineral specimens and good fun with mineral friends. This post includes interesting news from Tucson, with glimpses of Tucson specimens to be posted on the website over the coming weeks.

This Yukon Update features selected classy specimens of uncommon minerals that are hard to obtain, including kulanite, gormanite, and goyazite, as well as lazulite and wardite. These pieces are from the heyday of famous specimen discoveries at Rapid Creek, in the Dawson Mining District, Yukon, in the 1980s and 1990s.