Categories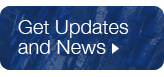 Archives

I've posted a new update featuring the first of many specimens to come, from the collection of my friend Tracy A. Kimmel. Tracy built an excellent, substantial collection of fine minerals, and I acquired it this year. I have also written a post about Tracy (see Profiles and Tributes), and I really hope you'll enjoy reading about her – she was a remarkable person.

I've added great specimens from the Pete Richards collection, from localities around the world, including Germany, Austria, Slovenia, Spain, Greece, Bolivia, Peru, Mexico and more.

Tucson: urban field collecting at its finest! Some years are better than others, and this was a great year at the Tucson shows – many excellent mineral specimens and good fun with mineral friends. This post includes interesting news from Tucson, with glimpses of Tucson specimens to be posted on the website over the coming weeks.