Categories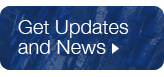 Archives

I've posted new worldwide mineral specimens from the Gerald Panneton collection. This update features spectacular pieces, some of which are right up with the best I've offered on the website.

Tucson: urban field collecting at its finest! Some years are better than others, and this was a great year at the Tucson shows – many excellent mineral specimens and good fun with mineral friends. This post includes interesting news from Tucson, with glimpses of Tucson specimens to be posted on the website over the coming weeks.

I've added a new Morocco Fluorite Update with super yellow fluorite crystals from a small recent find at the El Hammam Mine. These are great yellow fluorite specimens!