Categories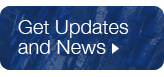 Archives

I've posted excellent specimens from the John S. White Pennsylvania collection. These include some of the best Smoky Mountain smoky quartz specimens known, along with great specimens of classic Pennsylvania minerals and rarities – pyromorphite, celestine, andradite, magnetite, rutile, calcite, stellerite, ruizite, and more.

I've added great new specimens from the Steve Szilard Collection – these are beautiful pieces from some remote localities in northern and western Canada.

This Pakistan-Afghanistan Update features selected fine specimens from Pakistan and Afghanistan, including excellent red zircons, a specimen of ilmenite rosettes, a transparent epidote, a beautiful large cluster of aquamarine crystals, a super diopside miniature, elbaite and more.