Categories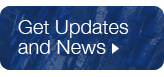 Archives
Tracy A. Kimmel Collection – November, 2022
I've posted a new update featuring the first of many specimens to come, from the collection of my friend Tracy A. Kimmel (to view available specimens from the Tracy A. Kimmel Collection, click here). Tracy built an excellent, substantial collection of fine minerals, and I acquired it this year. I have also written a post about Tracy (click here), and I really hope you'll enjoy reading about her – she was a remarkable person.
Tracy's collection includes great worldwide specimens of a broad range mineral species, and large sub-collections of (1) quartz and (2) arsenic-bearing minerals.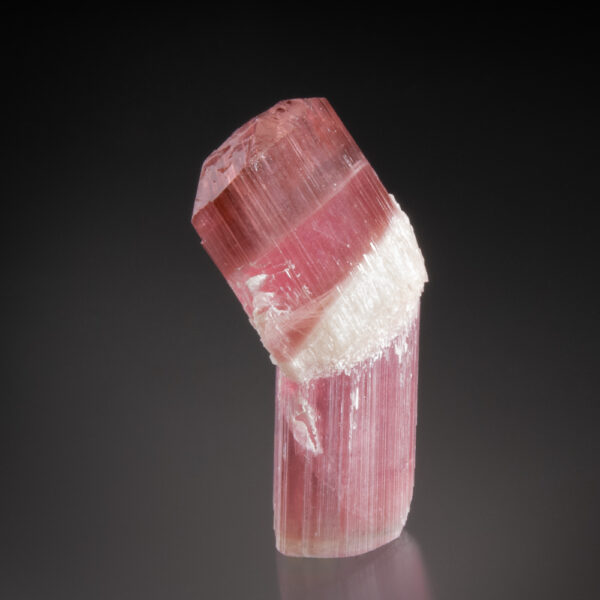 Elbaite tourmaline, (curved crystal), Himalaya Mine, Mesa Grande Mining District,
San Diego Co., California, USA – 4.4 cm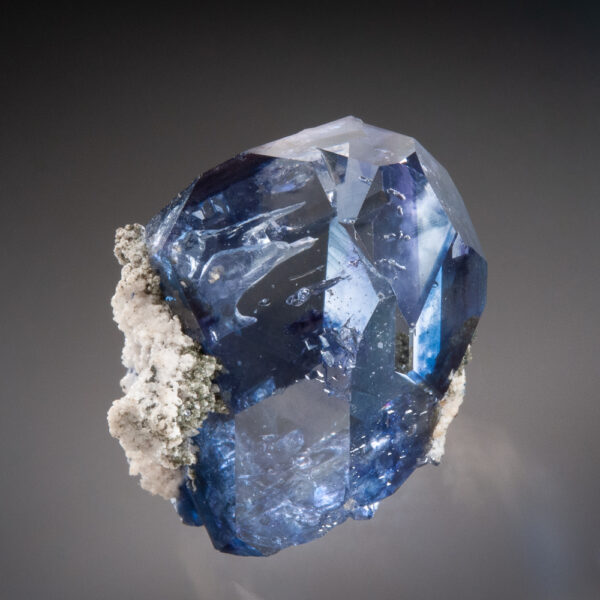 Fluorite, Gibraltar Mina, Naica, Saucillo Municipality, Chihuahua, Mexico – 3.0 cm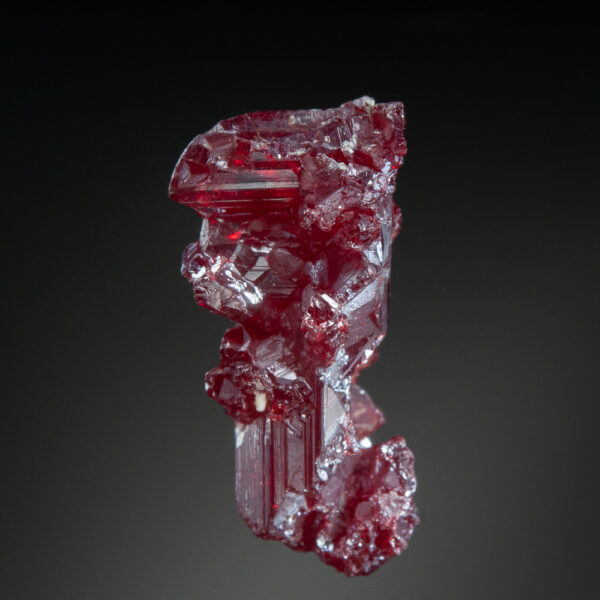 Proustite, Bad Schlema, Aue-Bad Schlema, Erzgebirgskreis, Saxony, Germany – 2.1 cm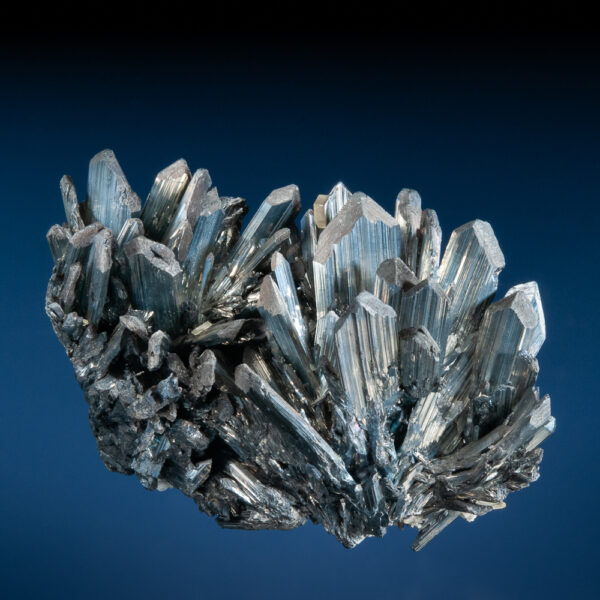 Stibnite, Baia Sprie, Maramureș, Romania – 9.5 cm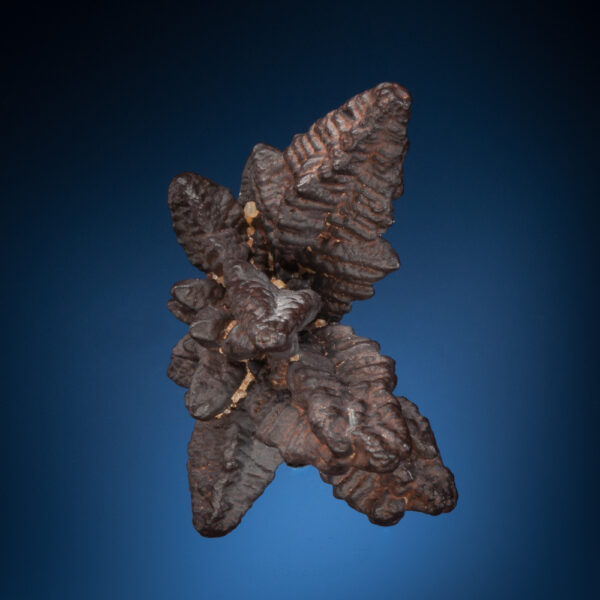 Goethite Pseudomorph After Marcasite, White Desert,
North of Farafra Oasis, Egypt – 4.9 cm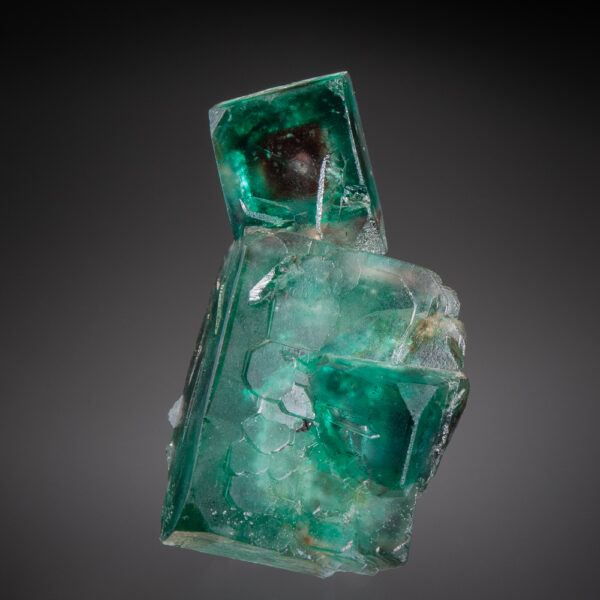 Fluorite, Erongo Mountains, Karibib, Erongo Region, Namibia – 4.6 cm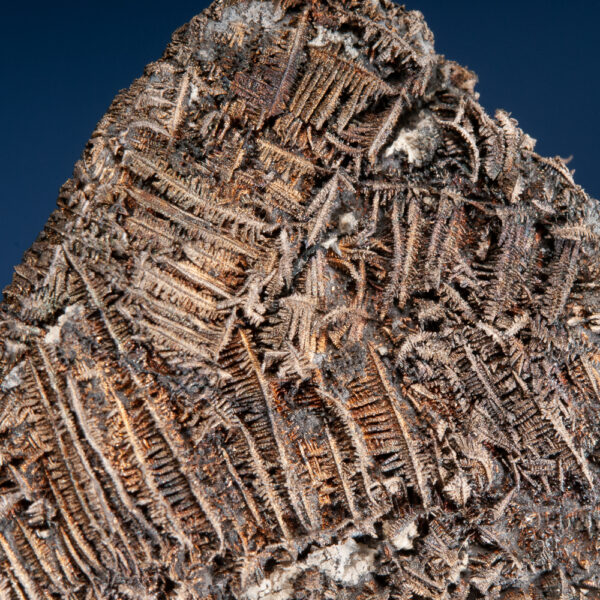 Silver with arsenic, Shaft 371, Hartenstein, Zwickau District, Saxony, Germany
Field of view 2.2 cm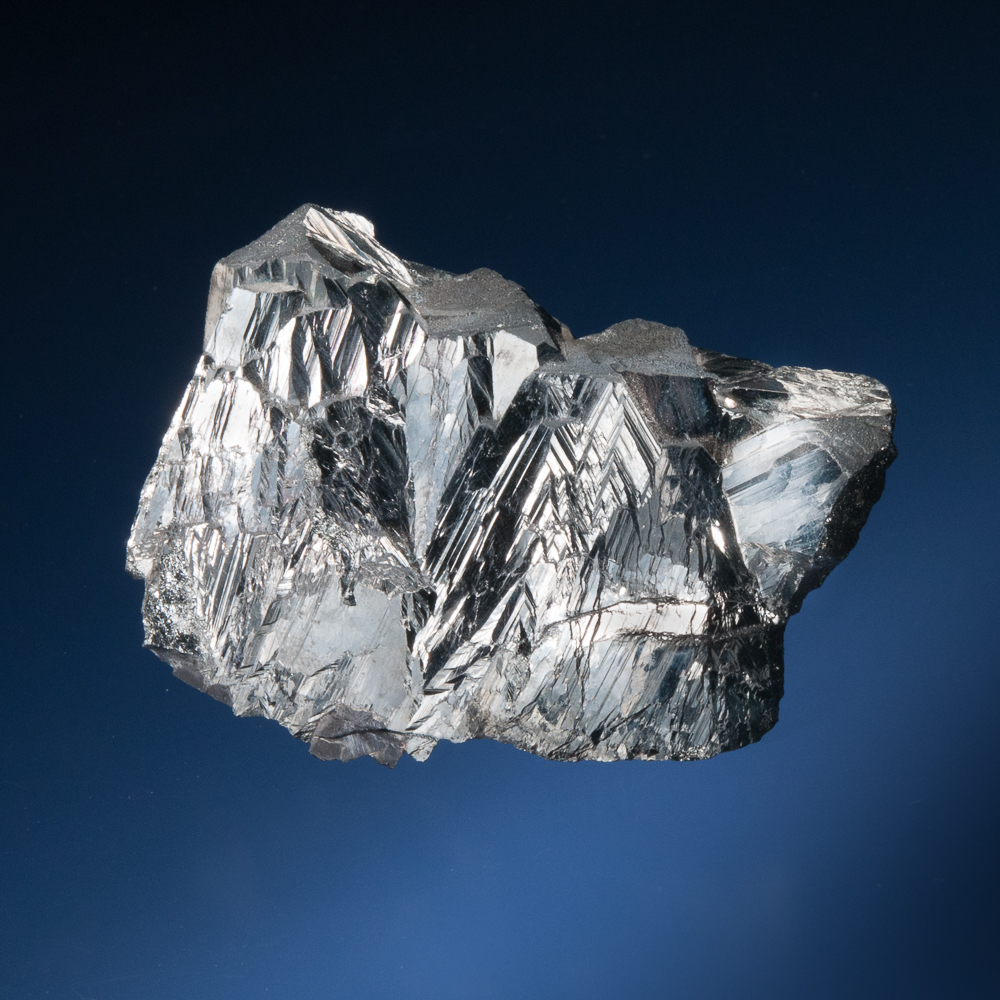 Tennantite, Mundo Nuevo Mine, Huamachuco, Sanchez Carrion Province,
La Libertad Dept., Peru – 8.9 cm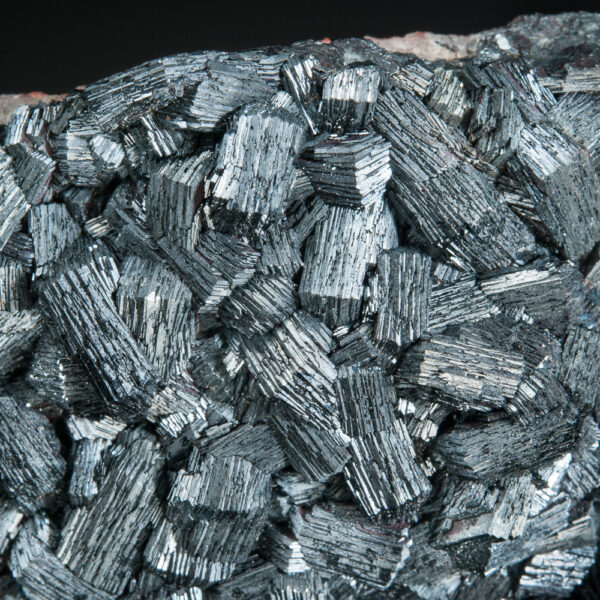 Hematite, Le Haicot, Brezouard Massif,
Sainte-Marie-aux-Mines, Haut-Rhin, Alsace, France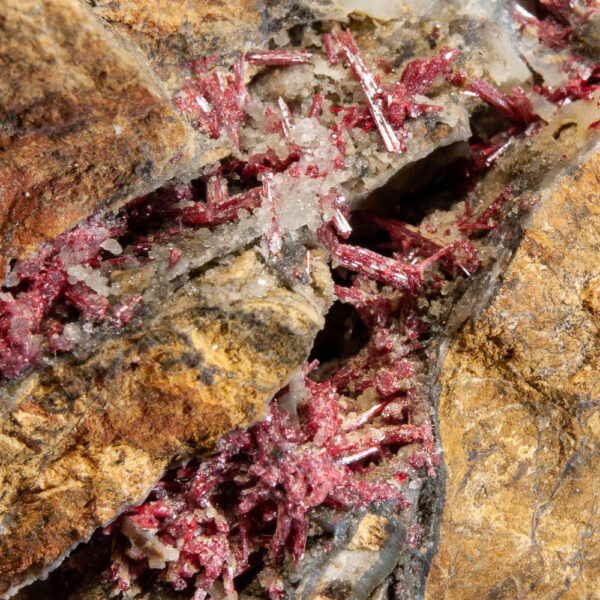 Cinnabar, Santa Clara Co., California, US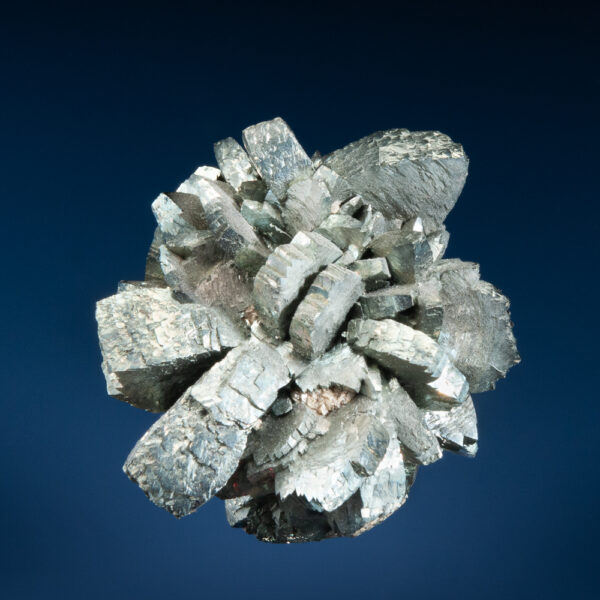 Arsenopyrite, Panasqueira Mines, Covillha, Castello Branco, Portugal – 5.4 cm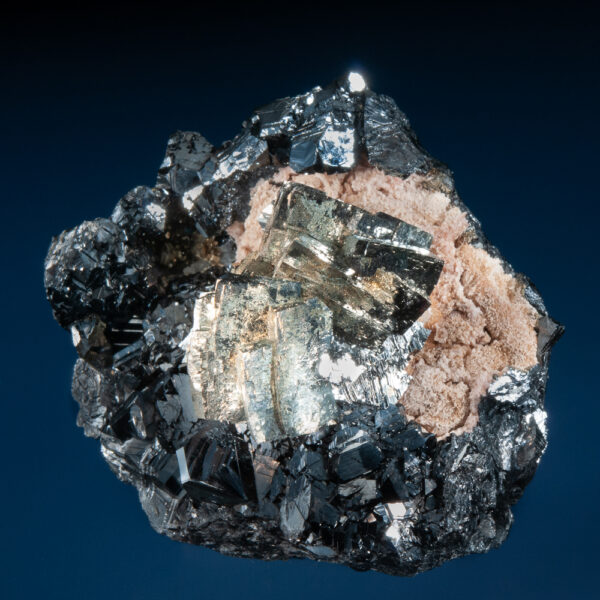 Arsenopyrite with sphalerite and rhodochrosite, Trepca Complex, Mitrovica, Kosovo – 7.0 cm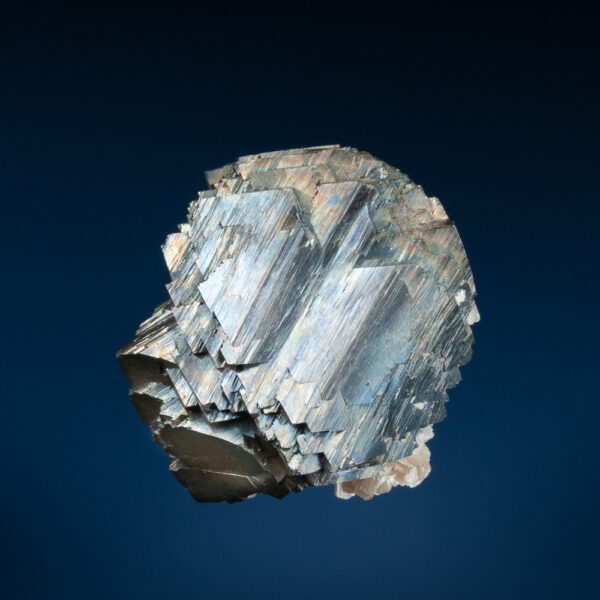 Arsenopyrite, Yaogangxian Mine, Yizhang Co., Chenzhou Prefecture,
Hunan Province, China – 3.7 cm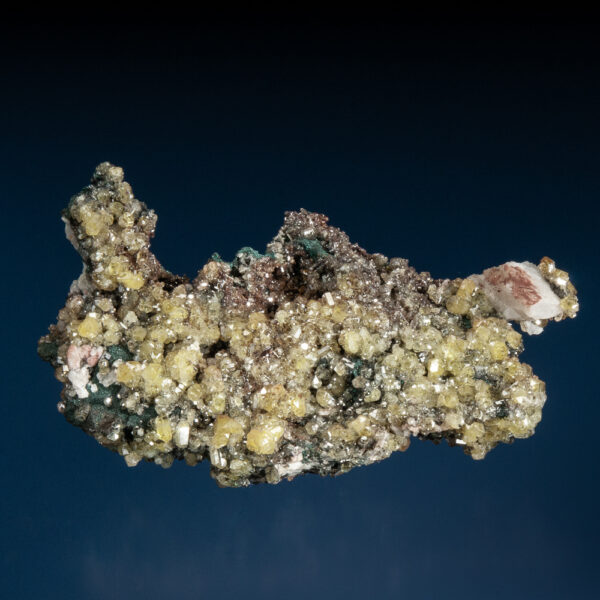 Mimetite, Tsumeb Mine, Otjikoto Region, Namibia – 9.0 cm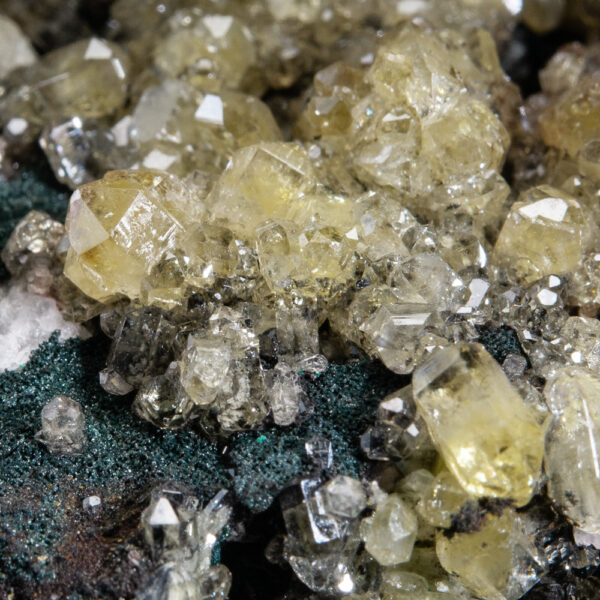 Close-up of the above mimetite from Tsumeb – sharp and gemmy crystals!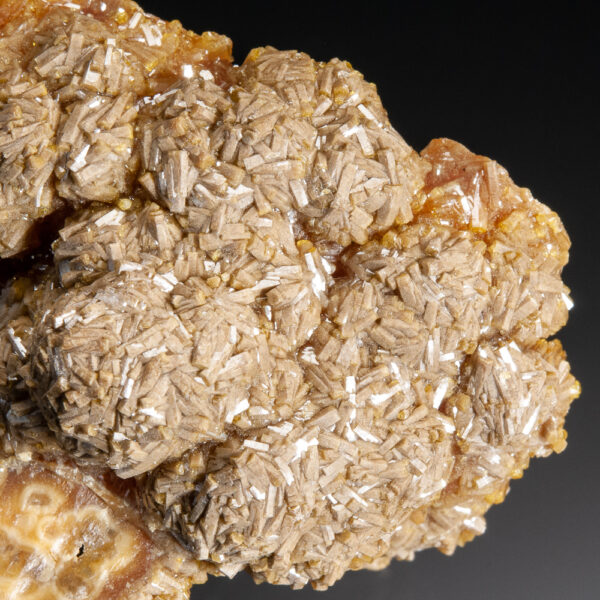 Pyromorphite, Bunker Hill Mine (9th Level, Jersey Vein), Kellogg, Shoshone Co., Idaho, US
Field of view 3.3 cm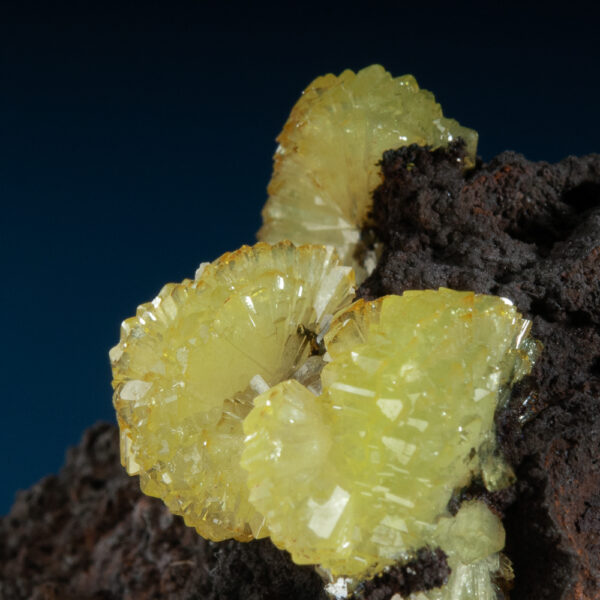 Adamite, Ojuela Mine, Mapimi, Durango, Mexico
Field of view 2.5 cm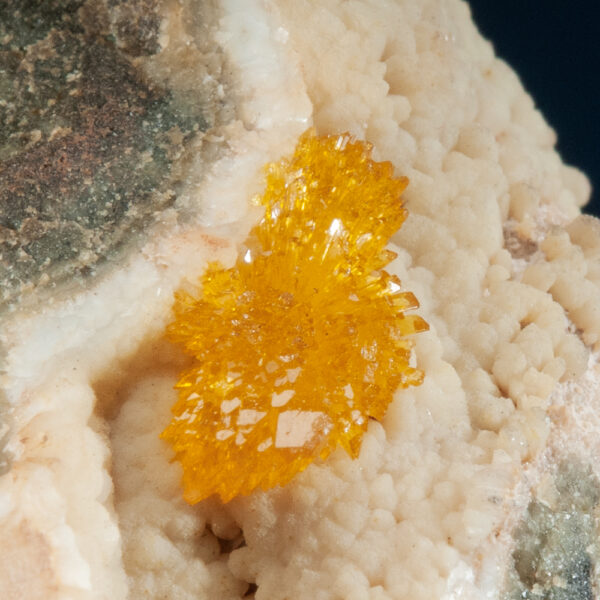 Legrandite, Flor de Peña Mine, Lampazos de Naranjo, Nuevo Leon, Mexico
(Type locality for legrandite)
Crystal cluster approximately 1 cm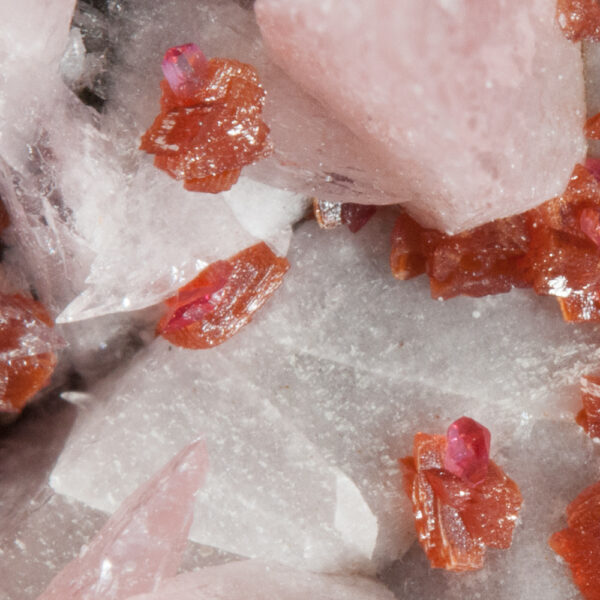 Roselite, epitactic on beta-roselite, Bou Azzer District, Tazenakht,
Ouarzazate Province, Morocco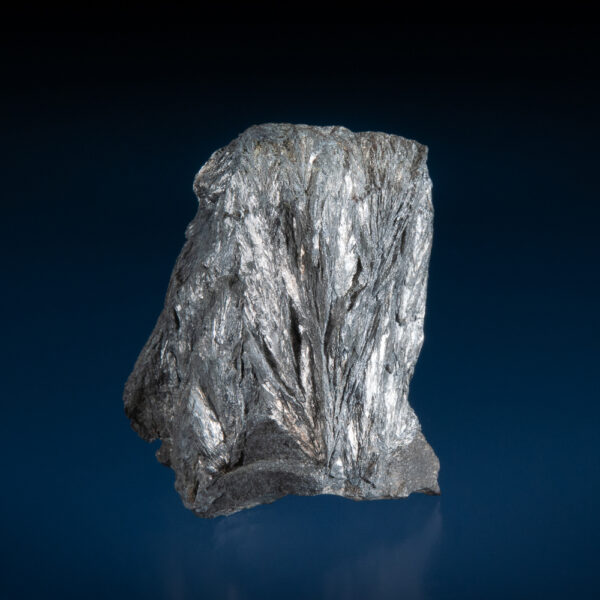 Arsenolamprite with arsenic, Pampa Larga District, Tierra Amarilla,
Copiapo, Atacama, Chile – 3.2 cm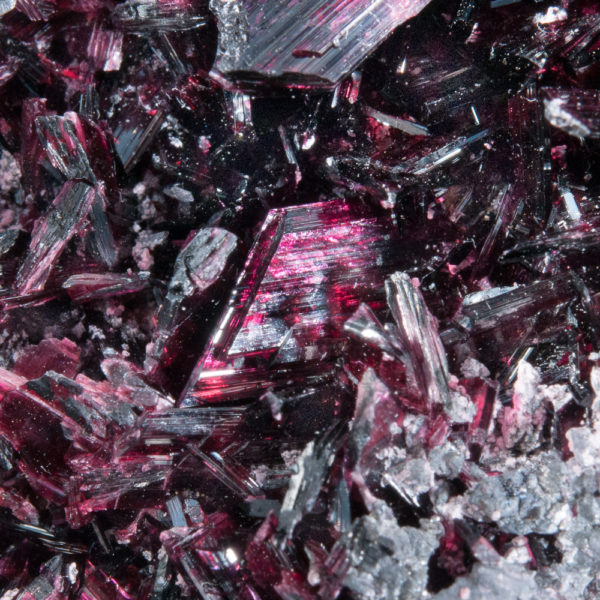 Erythrite crystals to 1 cm, Bou Azzer District, Tazenakht,
Ouarzazate Province, Morocco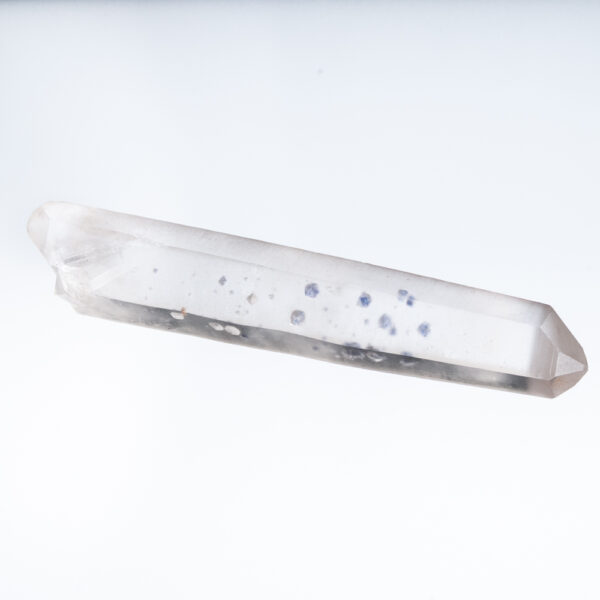 Fluorite crystals included in Quartz, Amborompotsy, Ambatofinandrahana,
Amoron'i Mania, Madagascar – 10.3 cm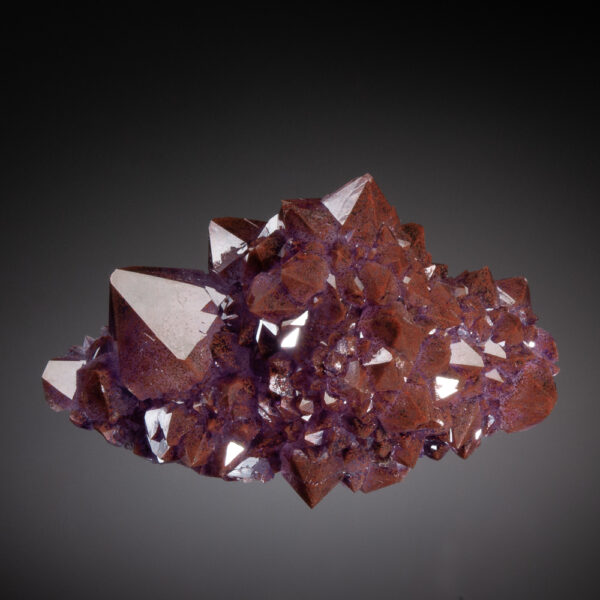 Quartz, var. amethyst, with hematite inclusions, Diamond Willow Mine, McTavish Twp.,
Thunder Bay District, Ontario, Canada – 7.6 cm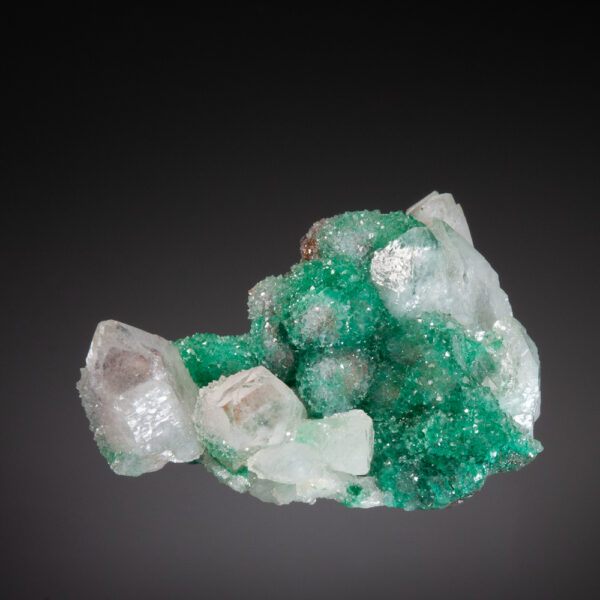 Quartz with malachite, Concepcion del Oro, Zacatecas, Mexico – 4.7 cm

Quartz, var. Amethyst, Artigas, Uruguay
Field of view 6.2 cm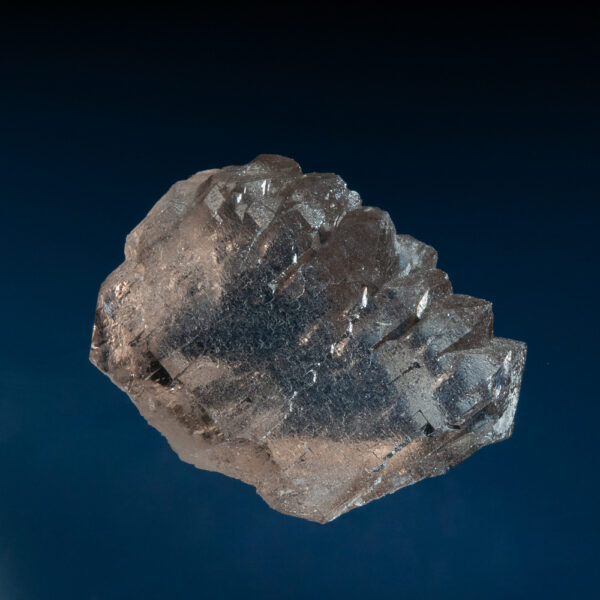 Quartz, variety smoky quartz, (gwindel), Col de Talèfre, Chamonix, Chamonix-Mont-Blanc, Bonneville, Haute Savoie, Auvergne-Rhône-Alpes, France – 5.8 cm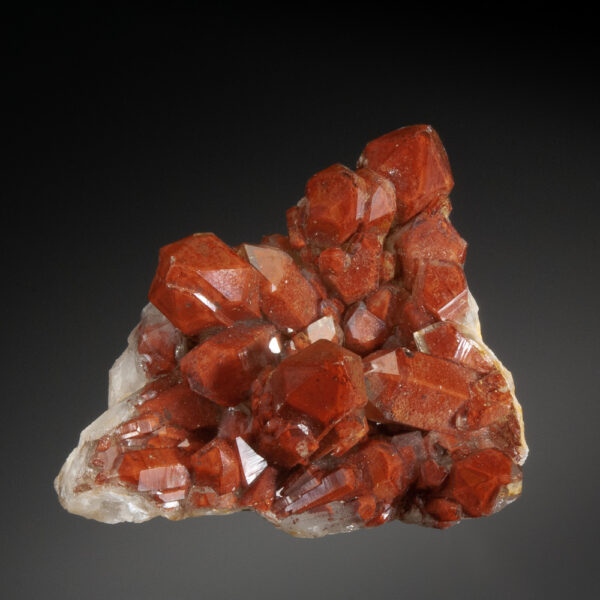 Quartz with red phantoms (hematite inclusions), Orange River,
Northern Cape Province, South Africa – 5.7 cm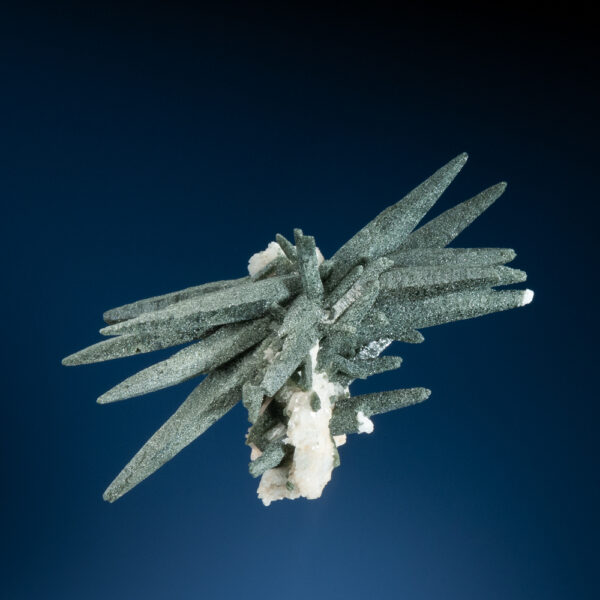 Quartz with chlorite inclusions, Ganesh Himal, Dhading District,
Bagmati Pradesh, Nepal – 7.3 cm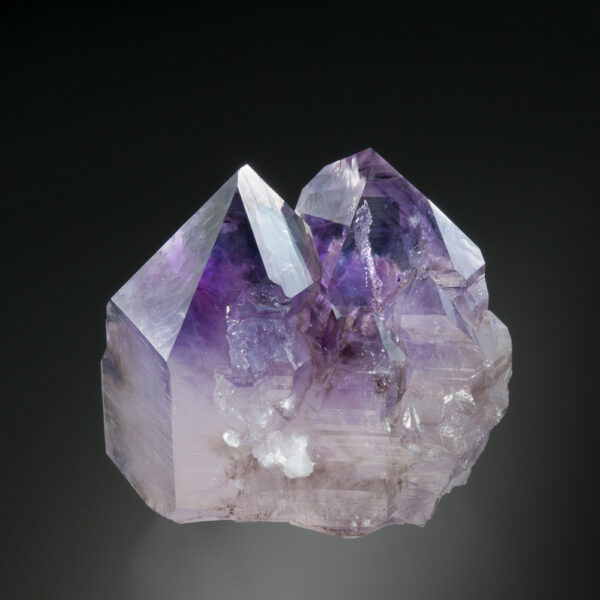 Quartz, var. Amethyst, Jacksons Crossroads, Wilkes Co., Georgia, USA – 7.0 cm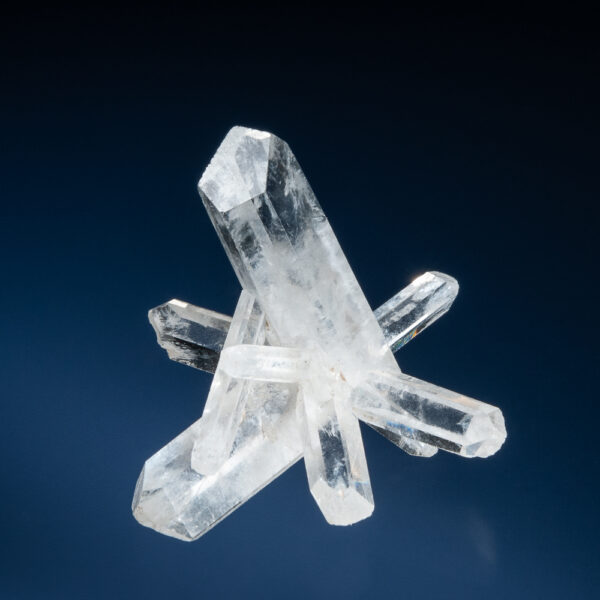 Quartz, Arbaz, Challand-Saint-Anselme, Aosta Valley, Italy – 4.1 cm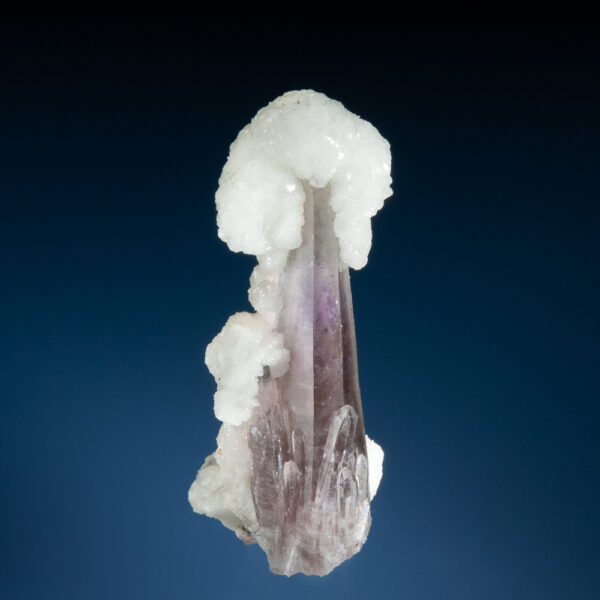 Quartz var. amethyst with calcite, Zacatecas, Mexico – 5.8 cm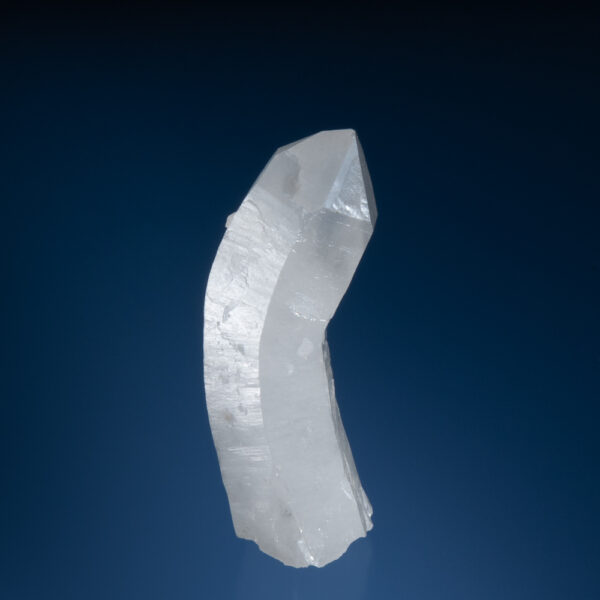 Quartz (Curved Crystal), Vorsterbach Valley, Wörth, Rauris,
Zell am See District, Salzburg, Austria – 5.6 cm