Categories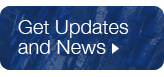 Archives

I've posted a new update featuring the first of many specimens to come, from the collection of my friend Tracy A. Kimmel. Tracy built an excellent, substantial collection of fine minerals, and I acquired it this year. I have also written a post about Tracy (see Profiles and Tributes), and I really hope you'll enjoy reading about her – she was a remarkable person.

I've added great new specimens in a new update of pieces from the Steve Szilard Collection. Steve is a well-known and highly respected Canadian mineral collector and this update includes fine mineral specimens from all over the world.

The new China Update features selected fine specimens – beautiful fluorite crystals of different colours and crystal habits (and some great phantoms), pyromorphite, golden barite, spessartine garnet and more.