Categories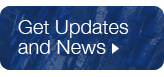 Archives

I've added great specimens from the Pete Richards collection, from localities around the world, including Germany, Austria, Slovenia, Spain, Greece, Bolivia, Peru, Mexico and more.

I've posted the first in a series of updates with superb specimens from John White's collection. These wonderful high-quality specimens from John's collection are from a wide range of localities (classic to contemporary) and include a variety of minerals.

I've posted a group of spectacular aragonite specimens from a new find in Morocco – these are special.