Categories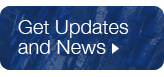 Archives

I've posted excellent specimens from the John S. White Pennsylvania collection. These include some of the best Smoky Mountain smoky quartz specimens known, along with great specimens of classic Pennsylvania minerals and rarities – pyromorphite, celestine, andradite, magnetite, rutile, calcite, stellerite, ruizite, and more.

I've posted the second in a series of updates with superb specimens from John White's collection.

I've posted Indian specimens from the personal collection of Rock Currier in this new update. Great specimens with great histories.