Categories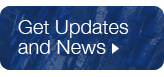 Archives

I've added great new specimens in a new update of pieces from the Steve Szilard Collection. Steve is a well-known and highly respected Canadian mineral collector and this update includes fine mineral specimens from all over the world.

The Rochester Mineralogical Symposium is one of the best annual events in Mineral World. This post about RMS 2017 includes lots of great mineral photographs, with many from prominent mineral photographers Jeff Scovil and Michael Bainbridge. And hopefully, if you missed this year's RMS, this will help you catch up – and plan for next year…

In this Broken Hill Update, I've added a small group of fine specimens from the classic Australian locality. Today the best sources for classic specimens from Broken Hill are old collections – these are from the collection of Milton Lavers, who was a well-known collector from Broken Hill.