Categories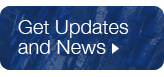 Archives

I've posted new worldwide mineral specimens from the Gerald Panneton collection. This update features spectacular pieces, some of which are right up with the best I've offered on the website.

I've added great new specimens in a new update of pieces from the Steve Szilard Collection. Steve is a well-known and highly respected Canadian mineral collector and this update includes fine mineral specimens from all over the world.

Each year when "Tucson" nears, I'm like a kid who can't wait to race downstairs on Christmas morning. Just the chance to experience the sprawling mineral shows all over the city (known collectively in Mineral World simply as "Tucson")… there is so much to see! This is a brief blog post about a few finds from Tucson 2014.