Categories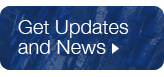 Archives

I've posted new worldwide mineral specimens from the Gerald Panneton collection. This update features spectacular pieces, some of which are right up with the best I've offered on the website.

I've added great new specimens in a new update of pieces from the Steve Szilard Collection. Steve is a well-known and highly respected Canadian mineral collector and this update includes fine mineral specimens from all over the world.

Super new selenites – sharp, lustrous, transparent, textbook crystals, like crystal models. These crystals are fluorescent with vivid hourglass patterns, and they are also phosphorescent.