Categories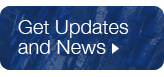 Archives

I have posted great new specimens from the John S. White Collection – Virginia & Maryland suite. These include superb apophyllites from the famous finds at the Fairfax Quarry, and also many more interesting pieces: apophyllite, prehnite and datolite from the Virginia trap rock quarries; and more unusual finds such as Virginia pyromorphite and Maryland gold.

I've posted new worldwide mineral specimens from the Gerald Panneton collection. This update features spectacular pieces, some of which are right up with the best I've offered on the website.

I've posted the second in a series of updates with superb specimens from John White's collection.